930 Montgomery Street
Suite 600
San Francisco, CA 94133
(415) 986-0900
Fax (415) 956-3950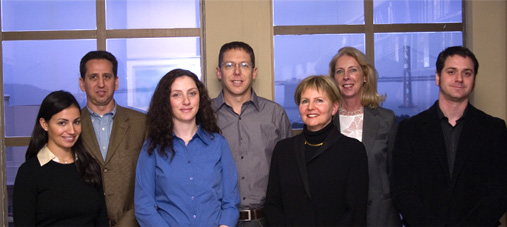 Welcome
Sagy Law Associates LLP offers distinct solutions to complex legal problems. We have always been at the forefront of the evolving legal and technological issues emanating from Silicon Valley's high-tech industry. We combine the expertise, the talent, and the experience of large-firm lawyers with the personal attention, focus, and efficiency that only a small well-organized firm can provide. Applying its straightforward hands-on approach, our team produces superior and cost-effective results.

We serve various clients with widely divergent needs. Our clientele includes established businesses, start-ups, partnerships, and individuals. We have advised start-ups, formed corporations, shepherded private investments, counseled directors and corporate executives, addressed employment issues, drafted various agreements, registered, transferred and enforced intellectual property rights, and prosecuted shareholder actions against corporate renegades.

We have concluded numerous lawsuits before state, federal, and international tribunals, including the World Intellectual Property Organization. Yet, we firmly believe in the advantages and the flexibility of Alternative Dispute Resolution, and have recommended and successfully pursued mediation and arbitration in numerous disputes.

All in all, our approach is friendly and positive. We work with our clients, addressing their individual thoughts and ideas, so that we can work together toward a tailor-made legal solution. We make ourselves readily available to respond to your phone call or answer your email. In addition to English, our combined language skills include Hebrew, Russian and French.