930 Montgomery Street
Suite 600
San Francisco, CA 94133
(415) 986-0900
Fax (415) 956-3950
Attorneys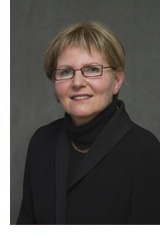 The practice of Rony Dickmann-Sagy-Pekelney focuses on complex litigation in the area of intellectual property, corporate governance, and business litigation. She also counsels clients in business and corporate matters. A seasoned trial attorney and negotiator, Ms. Sagy has successfully litigated numerous cases including jury and non-jury trials before federal and state courts, and before the World Intellectual Property Organization. She has effectively utilized alternative dispute resolution (ADR), including mediation, private judging, and arbitration to resolve intellectual property and other commercial disputes.

Ms. Sagy's public interest work has focused on the pursuit and advancement of education for children with disabilities. She has represented children with disabilities in class actions, seeking the enforcement of the rights of children with disabilities to a free appropriate public education, as required by state and federal laws.

Prior to founding Sagy Law Associates LLP, Ms. Sagy was a Partner with Brobeck, Phleger & Harrison (1987 to 1995), where she specialized in complex litigation and ADR. Before joining Brobeck, Phleger & Harrison, Ms. Sagy practiced with the litigation group at Heller, Ehrman, White & McAuliffe (1984 to 1986).

Ms. Sagy received her LL.B. cum laude from the University of Tel Aviv in 1978. She is fluent in English and Hebrew.

Ms. Sagy is a member of the State Bar of California and the Israeli Bar.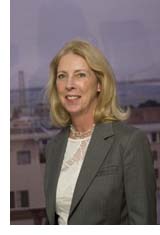 Barbara Gately has been a litigator in the San Francisco Bay Area for over 25 years. She received her B.A. from Smith College in 1971 and her J.D. from Hastings College of the Law in 1977.

Ms. Gately has practiced with the litigation groups at Landels, Ripley & Diamond, Washburn & Kemp, Heller, Ehrman, White & McAuliffe, and Bronson, Bronson & McKinnon. Ms. Gatelyís practice has long included a substantial appellate component. As a part of her representation in the nationwide Dalkon Shield litigation, Ms. Gately framed the standards applicable to a federal statutory bar analysis as adopted by the Ninth Circuit in Sidney-Vinstein v. A. H. Robins Co. (9th Cir. 1983) 697 F.2d 880. Ms. Gately also developed the legal theories and drafted the cross-complaint that led to a multi-million dollar bad faith jury verdict and the landmark appellate holding that an insurer, with no duty to defend or indemnify, may nonetheless be held liable for bad faith damages once it undertakes a qualified defense (Travelers Ins. Co. v. Lesher (1986) 187 Cal.App.3d 169).

Ms. Gately has tried numerous jury trials to verdict including actions sounding in products liability, securities fraud, and professional negligence.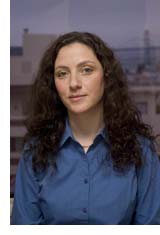 Liora Hovavís legal practice focuses on the Internet arena. She assists clients in effectively protecting and utilizing their intellectual property. Ms. Hovav counsels domestic and foreign technology businesses on various issues, from establishment through public offerings, drafts investments and related financing agreements, creates stock option plans, and reviews employee-related matters. Ms. Hovav has also been involved in a class action seeking the enforcement of free appropriate public education for children with disabilities.

Ms. Hovav received her LL.B. cum laude from the Hebrew University in Jerusalem. Prior to joining the firm, Ms. Hovav represented retail chain companies in drafting and negotiating commercial real estate leases. Previously, from 1992 to 1998, she practiced law in Israel and served as a parliamentary aide in the Knesset (Israelís parliament).

Ms. Hovav is a member of the State Bar of California and the Israeli Bar. She is fluent in English and Hebrew.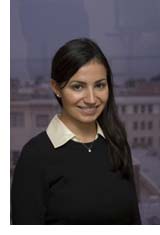 Ester Shtivelman joined the firm as an associate in 2006, after working with the firm as a summer associate. Ms. Shtivelman obtained her Juris Doctorate from the University of Michigan Law School in 2006. While in law school, she was an associate editor and later a contributing editor for the University of Michigan Journal of Law Reform, and a member of the International Law Society. She also participated in a private equity transactions practicum. Ms. Shtivelman earned her Bachelorís degree in Political Economics from the University of California at Berkeley, where she was an intern at the Student Legal Clinic. She spent a year of her undergraduate studies at l'Institut d'Etudes Politiques in Paris. Ms. Shtivelman is fluent in English, proficient in French, and can converse in Hebrew and in Russian.